Haylou GT3 Headphones - User Guide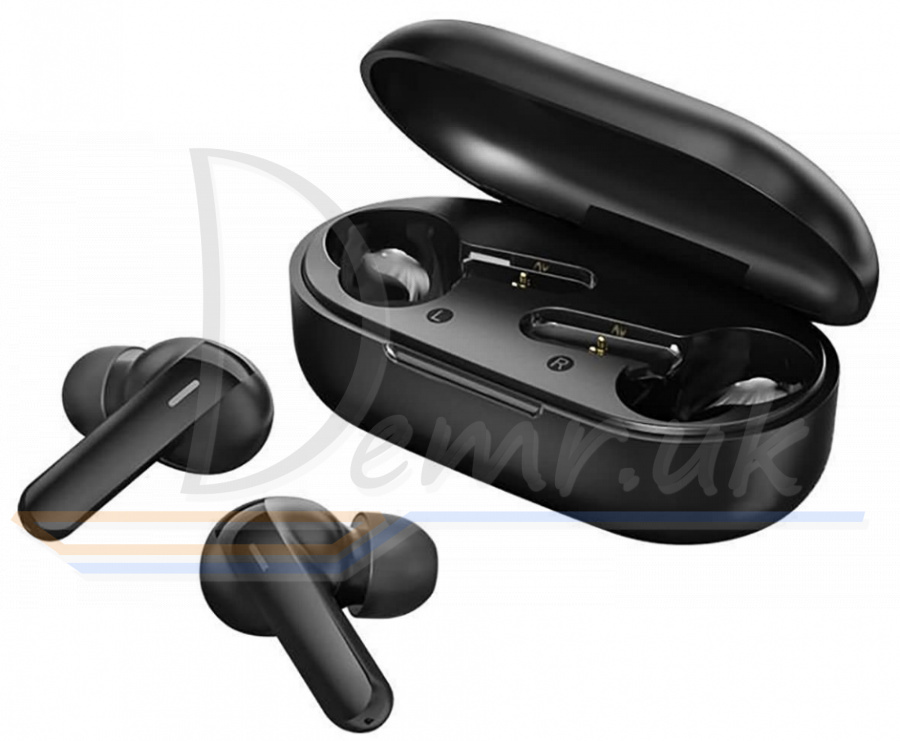 Overview - Haylou GT3 Wireless Earbuds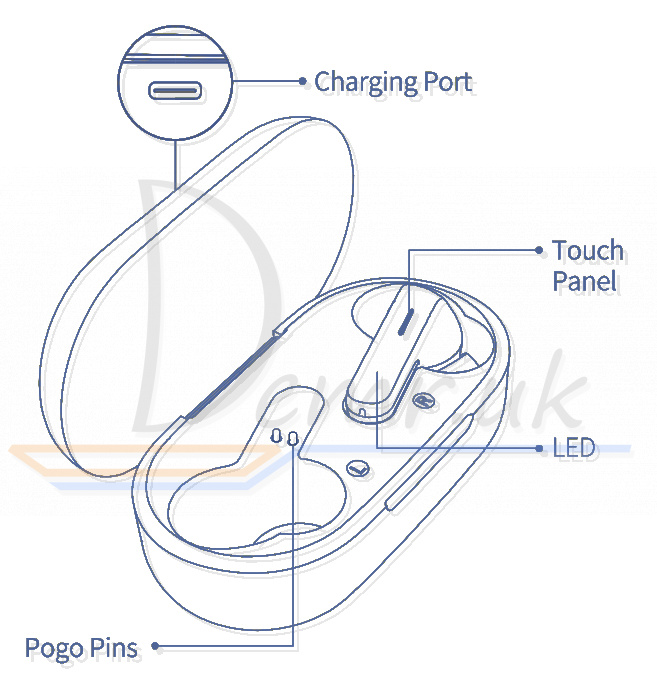 What's in the Box - Haylou GT3
Haylou GT3 Bluetooth earbuds
Charging case
Eartips (2 pairs)
User manual
Charging cable
First using
Please peel off sticker covering the pogo pins and top up both Xiaomi Haylou GT3 earbuds and charging case.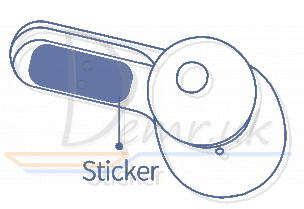 How to wear Haylou GT3 Earbuds
Place Haylou GT3 earbuds in your ears and rotate it for maximum comfort.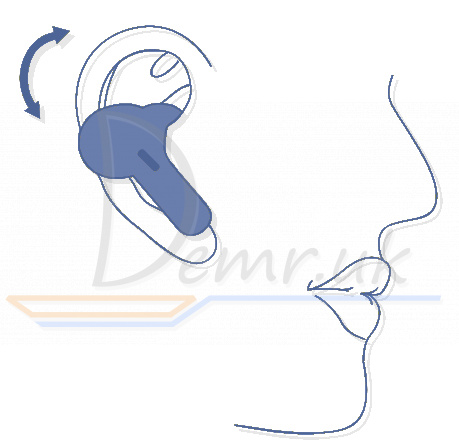 Specifications
Earbuds Parameters
Operation range: 10m(open space with no obstacle)
Battery capacity: 40mAh(single earbud)
Charging time: approx. 1.5hr
Calling time: approx. 3hr
Standby time: approx. 105hr
Input: 5V, 100mA
Battery type: Li-ion
Bluetooth version: V5.0
Read more: Headphones specifications - Haylou GT3. Playtime, Charging time...
How to Turn On/Off Haylou GT3 Bluetooth Earbuds
Power-on
1. Takeout Haylou GT3 earbuds to auto power on.
2. Keep touching the panel for 1.5s to power on.

Power-off
1. Pop Haylou GT3 earbuds back into case to power off.
2. Keep touching the panel for4.5s to power off(LED glows solid red for 2s).

How to Charge Xiaomi Haylou GT3 Earbuds
Put Haylou GT3 earbuds back into the case to charge, earbuds will auto power off. LED will glow solid red when charging and turn to white for 1 minute once top up.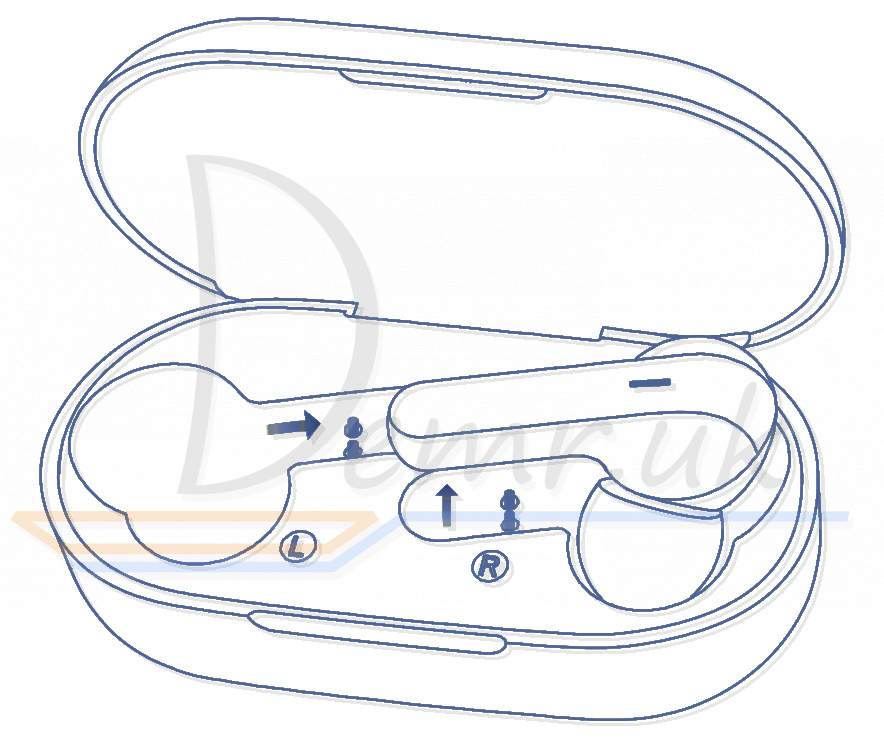 How to connect Haylou GT3 Earbuds to a Phone
Stereo Mode
Auto pairing:
Take out both Haylou GT3 earbuds from the case. On cellphone, search for Haylou GT3 and tap to connect. If you fail to build connection, please put earbuds back into the case and repeat the above steps. Once connected, earbuds will auto reconnect to the last device in connectivity records whenever powering on (Bluetooth faculty needs to be turned on).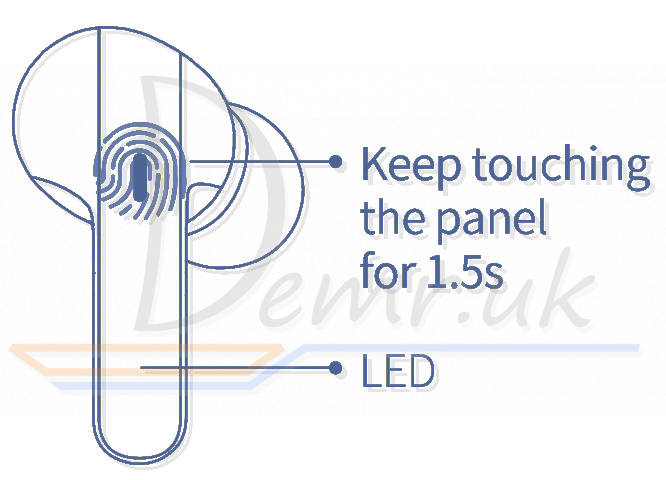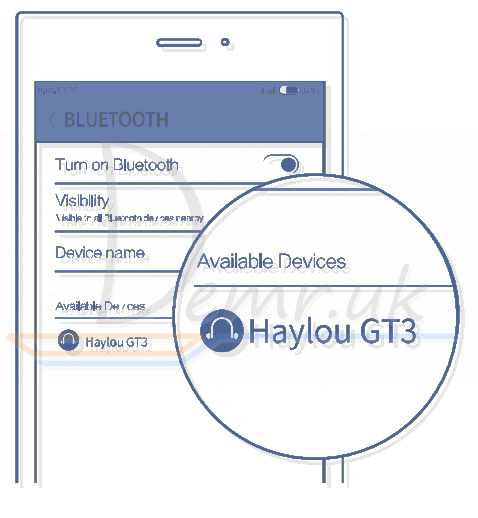 Manual connection:
When Haylou GT3 earbuds are turned off, manually turn on both of them again, they auto start to pair with each other (LED will blink red and white promptly).
When they finish pairing (LED on master earbud will blink white slowly), search on cellphone and tap to connect.
Read more: How to connect the headphones to a phone. Haylou GT3. More...
How to control Haylou GT3 Earbuds
Skip track backward - Double touch left earbud
Skip track forward - Double touch right earbud
Resume / pause playing - Touch either earbud
Answer / end incoming call - Double touch either earbud
Ignore incoming call - Keeping touching either earbud for 1s
Activate voice assistant when standby - Triple touch earbud
Factory reset - Haylou GT3 Headphones
If Haylou GT3 earbuds do not function well, please refer the following steps to reset factory: put earbuds back into the case to charge themselves, keep touching both panels for 10s or until LED blinks red and white 3 times. Delete relative connectivity records on cellphone and re-build connection with cellphone.
Troubleshooting - Haylou GT3
Audio only outputs from single earbud
Please reset Haylou GT3 earbuds, remove connectivity record on your smartphone and re-connect the earbuds to your phone.

Other problems in charging
LED glows solid white for 1 minute when earbuds are topped up.
Carry case will not charge earbuds, if its battery drains. LEDs on carry case will turn off once the case is topped up.
If you charge it once again, LEDs will not give any notice, which does not mean the case is not charged.
Caveats
1. Please charge Haylou GT3 earbuds, in case it has not been used over two weeks.
2. Please use certificated charger.
3. Do not wear earphones for along term to protect your hearing.
4. Do not wear earphones in any situations with potential risks as wearing them may reduce your perception to the outside world.
Daily maintenance
Please do not shower with Haylou GT3 earbuds. Do not wear them in rainy day. Do not leave them in washing machine or other extreme situations. Clean them with dry cloth after use in pursuing a longer service life.
Read also
Ring Stick Up Cam Battery (3rd Generation) Wi-Fi IP Camera - Manual