Arenti GO1 WiFi IP Camera - User Guide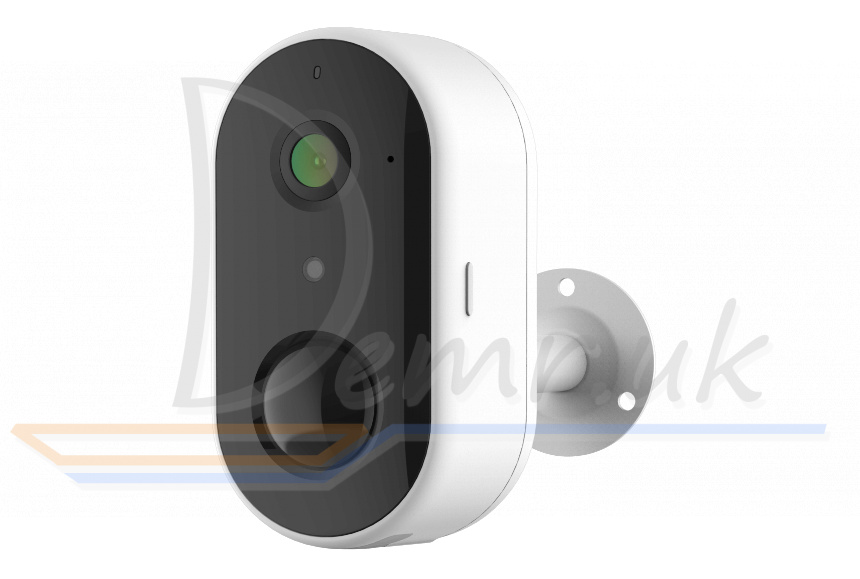 Packing list - Arenti GO1 Wi-Fi Camera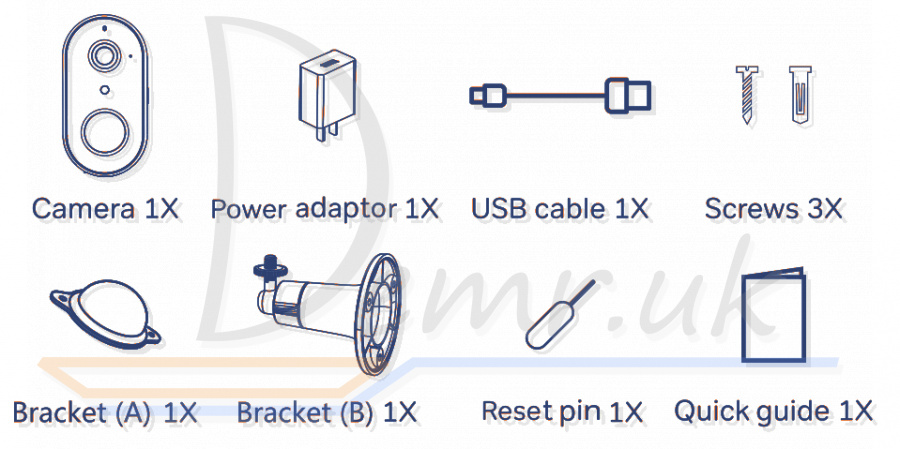 Read more about Arenti GO1 (reviews, specifications, buy):
Product description - Arenti GO1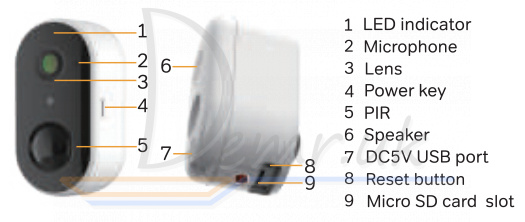 Notice: Arenti GO1 camera beeps when the operation is completed.
| | |
| --- | --- |
| Flashing red light (slow) | Waiting configuration |
| Flashing red light (fast) | Searching WiFi network |
| Fixed blue light | Camera connected to WiFi |
| Flashing blue light | Access point mode |
Factory Reset - Arenti GO1 Camera
To reset the device, press and hold the reset button for 5 seconds.
How to install Arenti GO1 Camera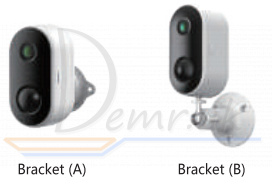 Read more about Arenti GO1 (reviews, specifications, buy):
How to connect Arenti GO1 Camera to a Smartphone
Step 1 Turn on your Arenti GO1 camera by plugging in the power adaptor.
Step 2 Connect your smartphone to the Wi-Fi network.
Step 3 Download Arenti app from the App Store or Google Play depending on your device.
Step 4 Launch Arenti app and sign up for the first use.
Step 5 Follow the steps below to add your camera, then follow the on-screen instructions.
For more information visit https://www.arentishop.com/blogs/help_center/arenti-laxihub-go1-operation-app-operation-guide

NOTE
- If you have multiple cameras, please follow step 5 again to add devices one by one.
- To change Wi-Fi network, please restore Arenti GO1 camera to factory settings and follow step 5 to add the camera.
Specifications - Arenti GO1
Sensor type - 1/2.9" CMOS
Min. Brightness - COLOR 0.01Lux@F1.2
Resolution - 2MP
Lens - 2.4mm F2.0
Shutter - 1/25~1/100,000 per second
Infrared - High power LED with ICR
Infrared distance - 10meters
Wide Angle - 145°
Video compression - H.264
Bit rate - 32Kbps~2Mbps
Max resolution - 1920 x 1080
Framerate - 1~25 per second
Picture Settings - Support HD/SD; Support flip
Storage - SD card (max 128Gb)
Audio - Two-way audio
Protocols - HTTP, DHCP, DNS
WiFi standard - IEEE802.11b/g/n
Frequency - 2.4 GHz ~ 2.4835 GHz
Bandwidth - 20/40MHz
Wi-Fi encryption - WPA-PSK/WPA2-PSK
Security - AES128
Working temperature: -20°C~50°C
Power - DC 5V, 1A
Consumption - 4,5W Max
Size (mm) - 52,1x50x94,9
IP Protection - IP65
Battery - 6700mA
Model - TPA-46B050100UU
Input voltage 100-240vAC
Input frequency 50-60Hz
Output voltage +5Vdc
Output current 1A
Output power 5W
Efficiency 73,62%
No-load Consumption <0.1W
Read
Read also
Ring Stick Up Cam Battery (3rd Generation) Wi-Fi IP Camera - Manual
---
Demr.UK is a participant in the Amazon Services LLC Associates Program, an affiliate advertising program designed to provide a means for sites to earn advertising fees by advertising and linking to products on Amazon.com. Amazon and the Amazon logo are trademarks of Amazon.com, Inc, or its affiliates.
---