How to use Multicooker Mueller ultrapot 6Q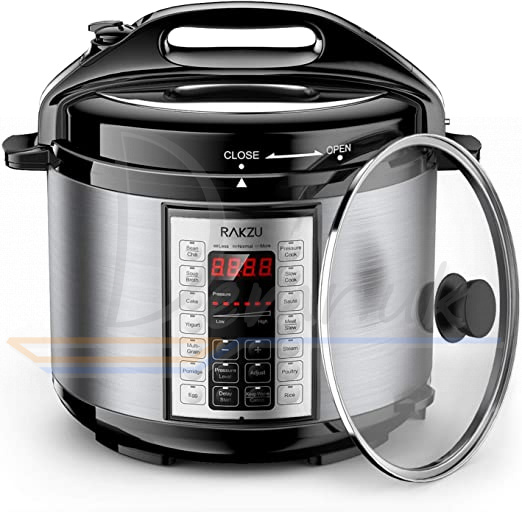 How to use the SLOW COOK function
1. Prepare desired food and place into Inner Pot.
2. Use the Glass Lid on the unit when slow cooking. NOTE: The SLOW COOK function cooks without pressure.
3. Select SLOW COOK function and the display will show the default SLOW COOK time of 06:00.
4. Press Manual Setting to adjust cooking time. NOTE: The longest SLOW COOK time allowed is 9.5 hours.
5. After 5 seconds the pressure cooker will beep 3 times and the LCD screen will display ON to indicate that the pressure cooker is preheating.
6. The unit may take between 5~20 minutes to reach temperature before beginning count down.
7. When cooking is complete, the cooker will beep.
How to make YOGURT
Making Yogurt is simple and fun using your pressure cooker. All you need is some milk and a bit of active culture yogurt! The process consists of two parts: Pasteurizing the milk and culturing the yogurt. Complete the following steps to make yogurt: PASTEURIZE
1. Place the steel pot inside the base and plug in your MultiPot. The LCD screen will display OFF.
2. Pour milk into the steel pot according to your recipe.
3. Lock the lid in place and tern the steam vent handle to Sealing.
4. Select Yogurt. Press Yogurt again to switch to High; the LCD screen will flash Boil.
5. After 5 seconds the UltraPot will beep 3 times and the LCD screen will display Boil.
6. When cooking is complete, the UltraPot beeps and the LCD screen displays Yogt.
7. Remove steel pot with milk, place pot on a wire rack, and cool until milk reaches 109 °F