How to charge Anker Soundcore Life Dot 2 headphones
Charging - Anker Soundcore Life Dot 2 Bluetooth Earbuds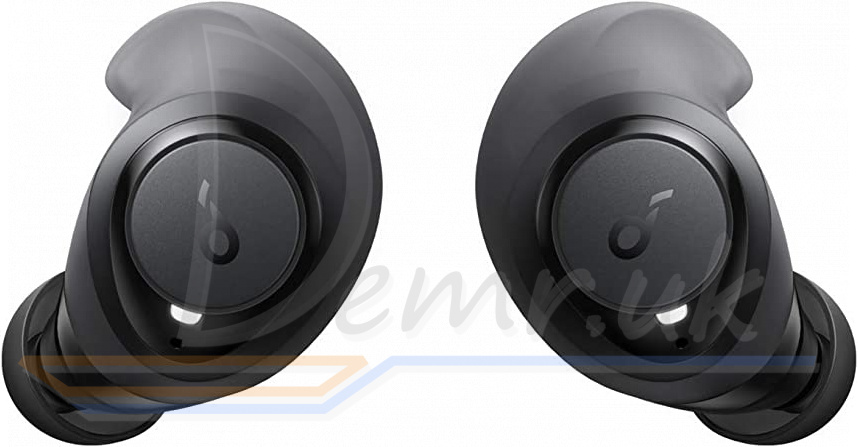 ✓ Open or close the charging case to activate the LED battery indicator.
✓ Fully charge both Anker Soundcore Life Dot 2 earbuds and the charging case before the first use.
✓ To prevent damage, use the provided USB-C cable.
✓ Fully dry off the earbuds and the USB port before charging.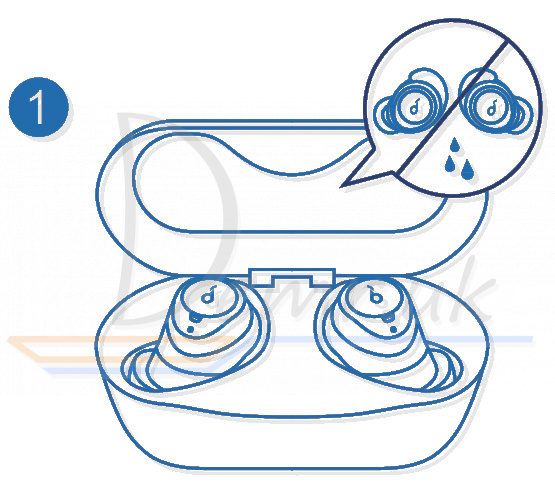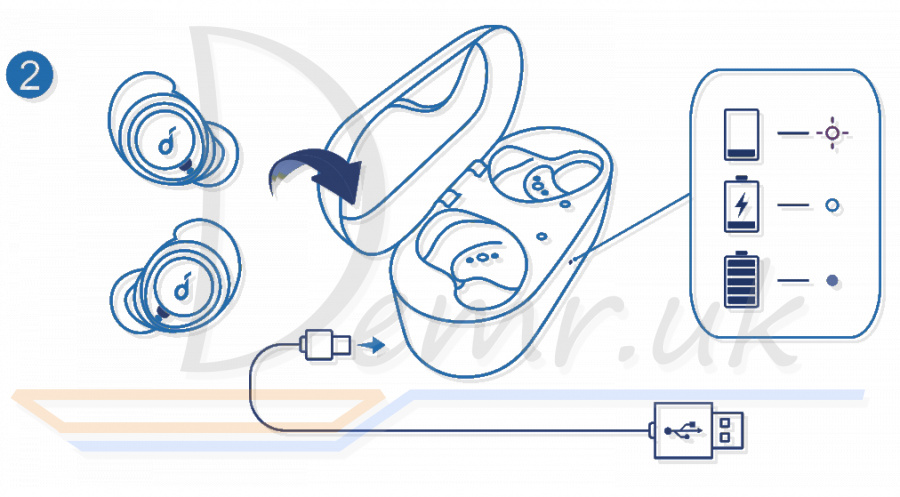 Charging time 1.5 hours
Playtime (varies by volume level and content) 8 hours (Total 100 hours with the charging case)
LED indicator
Flashing red - Low battery
Steady white - Being charged
Light off - Fully charged
Read more: User guide - Soundcore Life Dot 2 Earbuds. Wearing, turn On...